Bayside Church trusts Simple Donation for all of their online giving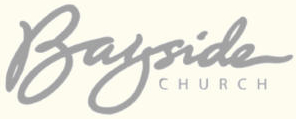 Bayside Church simplified their online giving and raised nearly $1 million in one day.
Who they are
A multi-campus ministry affiliated with the Evangelical Covenant Church
Who they serve
More than 19,000 in the Sacramento, California area
Summary
Bayside Church's online giving provider was creating headaches for staff and bad experiences for churchgoers. An easy switch to Simple set them up for success, helping them and their congregation raise nearly a million dollars for a great cause despite setbacks caused by COVID-19.
Problem
Bayside was wasting time troubleshooting issues with their giving provider.
Duplicate charges. Mismatched payments. Reconciliation problems. And worst of all, upset donors. These were just some of the issues Bayside was experiencing with their previous giving provider. It was a terrible experience for their church — and for their staff, who were working overtime each week troubleshooting errors with their giving platform. Something had to change. But, with about 3000 recurring donors giving monthly, Bayside knew it'd be no small task to migrate to a new provider.
Solution
Simple helped Bayside prepare for the unexpected and raise $1 million.
It's a good thing Simple was up for the challenge. The team began transitioning Bayside over to Rock RMS and set up a Merlin giving wizard on Bayside's website, customizing it specifically for the church's needs. The migration went off without a hitch, and the Bayside staff and their donors could finally rest easy knowing their online giving was in good hands. It was good timing, too. Not long after, the COVID-19 pandemic struck, and Bayside found themselves faced with a tough dilemma. Thousands had signed up for their annual Thrive Conference, an important event they couldn't just cancel. Bayside had to think quick — and they did. They reformatted the conference as an online-only event and fashioned it as a fundraiser to help children around the world. Despite the change in format, their recent transition to Simple made giving easy, with donors able to donate from the convenience of their homes.
Outcomes
The fundraiser went off without a hitch, with 450,000 joining online to watch and give nearly a million dollars for the cause. And the impact of Bayside's switch to Simple is still being felt: staff members continue to save time they'd been spending troubleshooting with their previous giving provider.
Case studies
See how Merlin helped other churches
Bayside Church
Bayside Church simplified their online giving and raised nearly $1 million in one day.
Merlin giving made conference donations quick and easy
Read more
Champion Forest Baptist Church
Simple sounded too good to be true.
Simple delivers efficient accounting and friendly support
Read more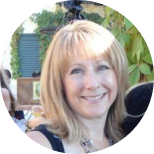 "It was an easy transition … With Simple, we were able to make that happen almost overnight."
Cathy Yanez
Chief Accounting Officer, Bayside Church