Crossings Community Church chooses Simple Donation

If you're going to operate within Rock, I don't know why you would go with anyone else instead of Simple Donation.
Who they are
A multi-campus church with strong community impact
Who they serve
More than 4,500 congregants and community center participants around northern Oklahoma City, as well as 25 prisons
Summary
By moving to Simple, Crossings was able to streamline payments for their members as well as their finance team.
Problem
Crossings members had to juggle up to five different logins.
Between giving, event registration, and other involvment, the team at Crossings Community Church had to manage their community members with too many systems that didn't communicate with each other. The finance team had to spend a lot of time reconciling the deposits from all of those systems. But the team was worried about changing giving providers in the middle of a pandemic.
Solution
By moving to RockRMS, supported by the Simple giving integration, members go to one place for their church involvement.
The process and tools that Simple has built to aid in migrating recurring gifts made it easy to transition givers from old systems into Rock. It's easy to tell the volume and number of gifts that have been migrated, what is still in process, and what is outstanding. The payments that come through Simple are deposited into one weekly batch, which means reconciliation can happen in less than 15 minutes a week.
Outcomes
Members access their giving history, see contribution statements, and manage their recurring gifts in the same place they catch the latest podcast episode or connect with a Wednesday night class.
Case studies
See how Merlin helped other churches
Bayside Church
Bayside Church simplified their online giving and raised nearly $1 million in one day.
Merlin giving made conference donations quick and easy
Read more
Champion Forest Baptist Church
Simple sounded too good to be true.
Simple delivers efficient accounting and friendly support
Read more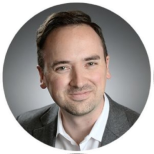 "The relationship that we have with them is unlike any other vendor we use. The level of care and concern that the Simple Donation team has feels like they might as well be software developers on our staff."
Blake Bastin
Director of Finance and Administration, Crossing Community Church