Champion Forest Baptist Church utilizes RockRMS and Simple Donation exclusively because it's reliable and easy to use

Simple sounded too good to be true.
Who they are
A multicultural, multi-lingual, and multi-campus church in Northwest Houston
Who they serve
More than 8,000 through weekly services, Life Groups, local and international missions
Summary
The best decision Champion Forest Baptist Church was to move their church management systems over to RockRMS. Simple Donation relieved stress from the accounting department and saved hours each week when batching reports and setting up registration events.
Problem
When Executive Pastor Chris Todd met the team from Simple at a Rock RMS conference, he was drawn by the air of authenticity, but he heard big promises that sounded too good to be true
You won't find a vendor who wants to air their dirty laundry, so you find yourself waiting for the other shoe to drop.
Solution
Assured that Simple works, and works clean, Champion Forest engaged Simple for their event registration payments
Starting with a phone call on a Tuesday, they started taking payments by Wednesday at 4pm. With Simple's streamlined process, they became so confident with Rock as their Event Registration platform, they moved everything in. Simple made tweaks to increase efficiency even more.
Outcomes
Todd feels that their relationship with Simple Donation is more of a partnership rather than vendor, and access to development and decision makers is a huge plus. "The proactive notion of Simple Donation has helped us in ways that we didn't even know we needed and it created another level of efficiency." he says. "Simple Donation under promises and over delivers... The guys have always delivered what they promised, they've been very willing to work with us and the system's reliable and easy."
Case studies
See how Merlin helped other churches
Bayside Church
Bayside Church simplified their online giving and raised nearly $1 million in one day.
Merlin giving made conference donations quick and easy
Read more
Champion Forest Baptist Church
Simple sounded too good to be true.
Simple delivers efficient accounting and friendly support
Read more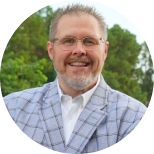 "Using Simple Donation has relieved stress from the accounting department."
Chris Todd
Executive Pastor, Champion Forest Baptist Church