The Crossing Church believes that Simple Donation is a value add to RockRMS because of its time savings

"We signed up and in like 30 minutes we were texting in and getting donations"
Who they are
A non-denominational multi-site church with four campuses
Who they serve
More than 6,500 community members around the St. Louis area
Summary
The Crossing was looking to make it easy for the congregation to give via text messages while simplifying work for the finance team.
Problem
Their giving provider didn't allow for text giving, and their team was burdened by the lengthy reconciliaion process for their deposits.
Solution
When Jim Michael saw Simple Donation in action he recognized the value and knew that he had to convince the church to switch yet again
Time is valuable, and at the end of the day the value Simple Donation brought to the table was worth it. "We're not looking for the absolute cheapest transaction processing, we're just looking for a value. And we feel like we're getting that with Simple Donation."
Outcomes
"Simple Donation coerces all the transactions into weekly batches. You compare that to the other gateway that we were currently using and it's just night and day."
Case studies
See how Merlin helped other churches
Bayside Church
Bayside Church simplified their online giving and raised nearly $1 million in one day.
Merlin giving made conference donations quick and easy
Read more
Champion Forest Baptist Church
Simple sounded too good to be true.
Simple delivers efficient accounting and friendly support
Read more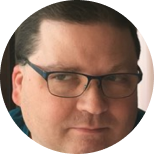 "What makes Simple Donation a value to us is that it's just easy."
Jim Michael
IT Manager, The Crossing Church